Why Choose FITT by Jason Smith?
We are 100% dedicated to helping you reach your fitness goal. Whether it's losing weight, building muscle or becoming more fit…we will get you there. We care about your results and we work hard to help you achieve them.
Upon entering Jason Smith Fitness you will be given a one on one consultation and then assigned a personal fitness coach that will work with you during every session. Your first two to three workouts will be assessment workouts where we test five components of fitness, which are:
Muscular strength
Muscular endurance
Cardiovascular endurance
Body composition
Flexibility
Your physical limitations, physical abilities, history of physical fitness, and desired results from your personal training experience all play an important role in the design of your workouts. Once your results are obtained, a personalized exercise program is designed for you, based on you.
All of our personal training packages include ongoing fitness assessments so you can see the actual changes you have made to your body. There is nothing more exciting than reaching a goal! Let us measure your path to success!
---
About Jason Smith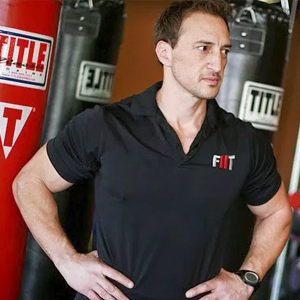 Jason Smith started his personal training career in Galveston, TX in 1990.
He received his personal fitness training certification through the International Sports Sciences Association (ISSA) while serving in the United States Air Force. Jason spent over ten years in the military and during his military service he trained part-time for several major fitness clubs throughout the Phoenix area such as LA Fitness, Pure Fitness and Bally's Total Fitness. Training for these health clubs was an eye-opening experience for Jason. It was these experiences that led him to purchase and operate his own personal training studio, which is located in central Phoenix.
Jason's passion and expertise is in weight loss/fat reduction. He created a 12-week body transformation program in 1999 that significantly changed body composition by decreasing body fat and increasing lean muscle through proper nutrition and exercise. His transformation program produced amazing results with average weight loss in the area of thirty to forty-five pounds per client in just twelve weeks.
In January of 2014, nearly 15 years after creating his 12-week program, Jason introduced his new 6-week program. The original 12-Week Body Transformation program had undergone a transformation of its own. With new diet strategies and training protocols, his new 6-week transformation program is achieving results that his 12-week clients experienced.